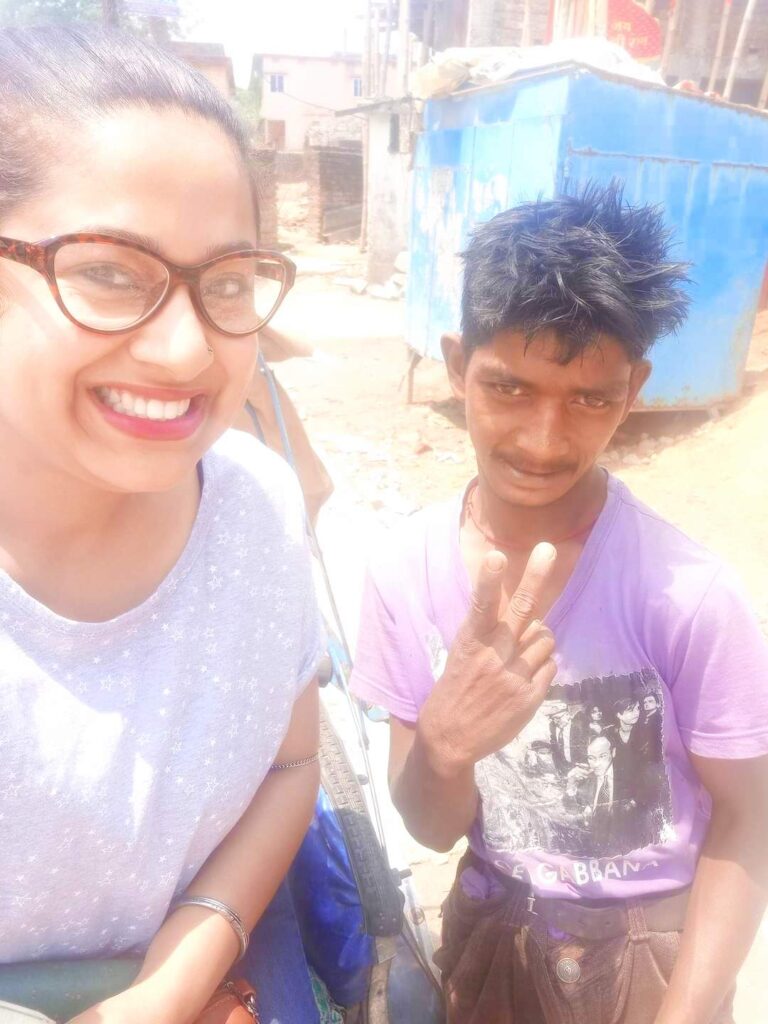 Think of one person who recently motivated you for something , encouraged you to something beautiful in life, something positive in life .
You might surprised was your answers and the faces that you see in your head .
what I am going share with you now , will definitely reinforce the idea – motivation can come from anyone and anything around us , we just need to be aware of just magical moments happening around us  .
This morning came up with one of the most spell bounding motivations for me .
I was heading to see a doctor about 1.5 kms from my place .I saw this guy (Sanjeev) standing next to his rickshaw. I asked him to dropped me to the hospital ,the moment he got down to offer me  the seat, adjusted  the hood and replied , I could feel the tremendous efforts he had to make ,to do these 3 things in 5 mins ,I questioned my decision of choosing his ride. The boy suffered from serious physical deformity. For a spilt second I thought of dropping the idea and taking another rickshaw. But ,my heart n head instantly auto rejected the thought for all the right reasons. He rode and dropped me at my destination leaving my head toss and turn with overwhelming thoughts about his mental & moral  strengths.And with every thought respect for him went on increasing a level higher.As I got down and paid him ,I asked his name and he fumbled "Sanjeev" and I told him "Bhaiya ,apko pata hai,aap mere Hero ho" and the blush and smile he had was one of the sweetest and honest smiles I have seen in a long time .
I was left with a motivation and smile which I am protecting with me certainly and sharing with you all too with a thought if this touches your heart too and encourage you to believe in yourself adjust all adversities , challenge yourself ,fight and win !!